About Us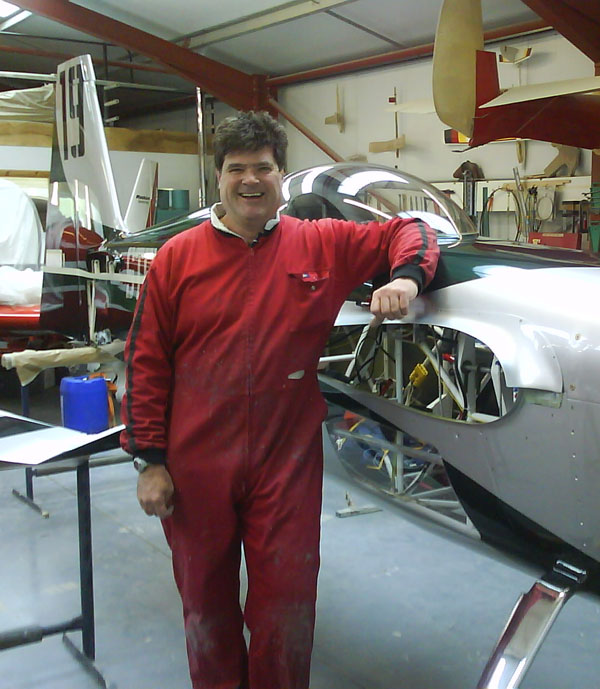 Westgate Composites was formed by me, Andy Westgate in 2007, although my first foray into the world of fibreglass was back in 1984 when I built my first kit car. I then spent over 10 years working at the local airfield repairing broken fibreglass gliders and building fibreglass kit planes.
Having grown out of our double garage at home, at the beginning of 2012 I moved to a larger unit in Chieveley (just off the M4 junction 13). Since then work has been non-stop.
Repairing race cars, producing light weight fibreglass replacement panels, and generally getting the body work ready for the new season. I have also produced bespoke one-off parts.
After visiting various sailing clubs around the Thames Valley, Wiltshire and Gloucestershire region, I have had a steady stream of Wayfarers, Lasers and Optimists that have required both fibreglass and gel coat repairs.
I had my first horse box trailer to repair, apparently a tree came out of nowhere and took off a door that had decided to swing open, right at that very moment!
Another first, I had a Europa kit plane delivered to my unit. My task here was to re-mould the cowling to fit around a non-standard engine. The guys that bought the plane to me had made a very reasonable buck to mould from, but there was still a lot of moulding and profiling to get to the finished shape. A week after leaving the workshop it was on display at the NEC.
As well as making parts for my clients I am are still busy designing new products. My own Smart Car Scoop designs for both the 450 and 451 have been best sellers all around the world.
Thanks to one of my customers who last year asked if I could make a set of Brake Ducts for the Honda Civic ep3 Facelift. With a promise of you would sell loads if you could make them..... a promise I have heard so many times before. BUT this time it has paid off, so many thanks to Marc Quinn for the idea.
Late last year I came up with two scoop designs for the VW T4 Transporter. Having seen so many wonderfully customised versions cruising up and down the M4 I was inspired to create these latest products in the Westgate Composites, Scoop and Duct Range. It's still early days but sales are looking good for both designs, fingers crossed for some good weather.